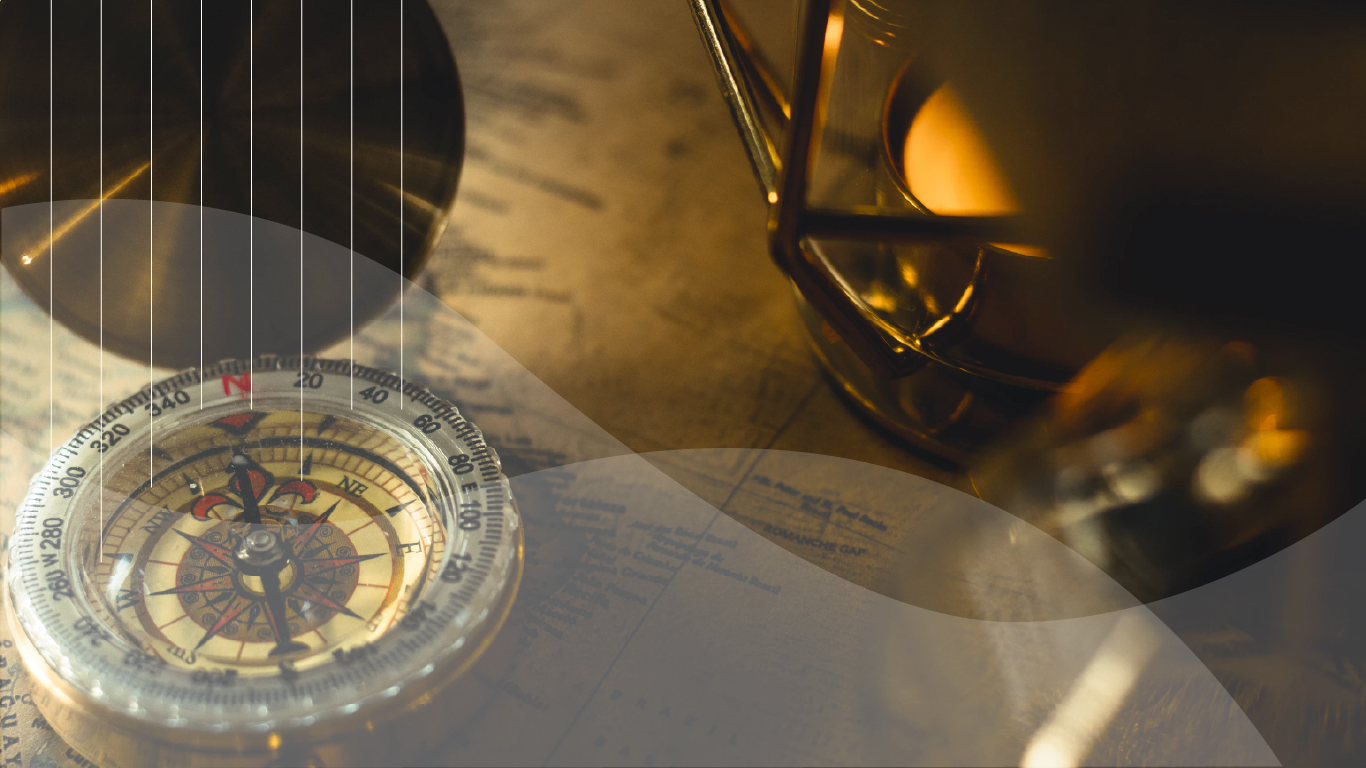 Lamp and Compass
30 October, 2020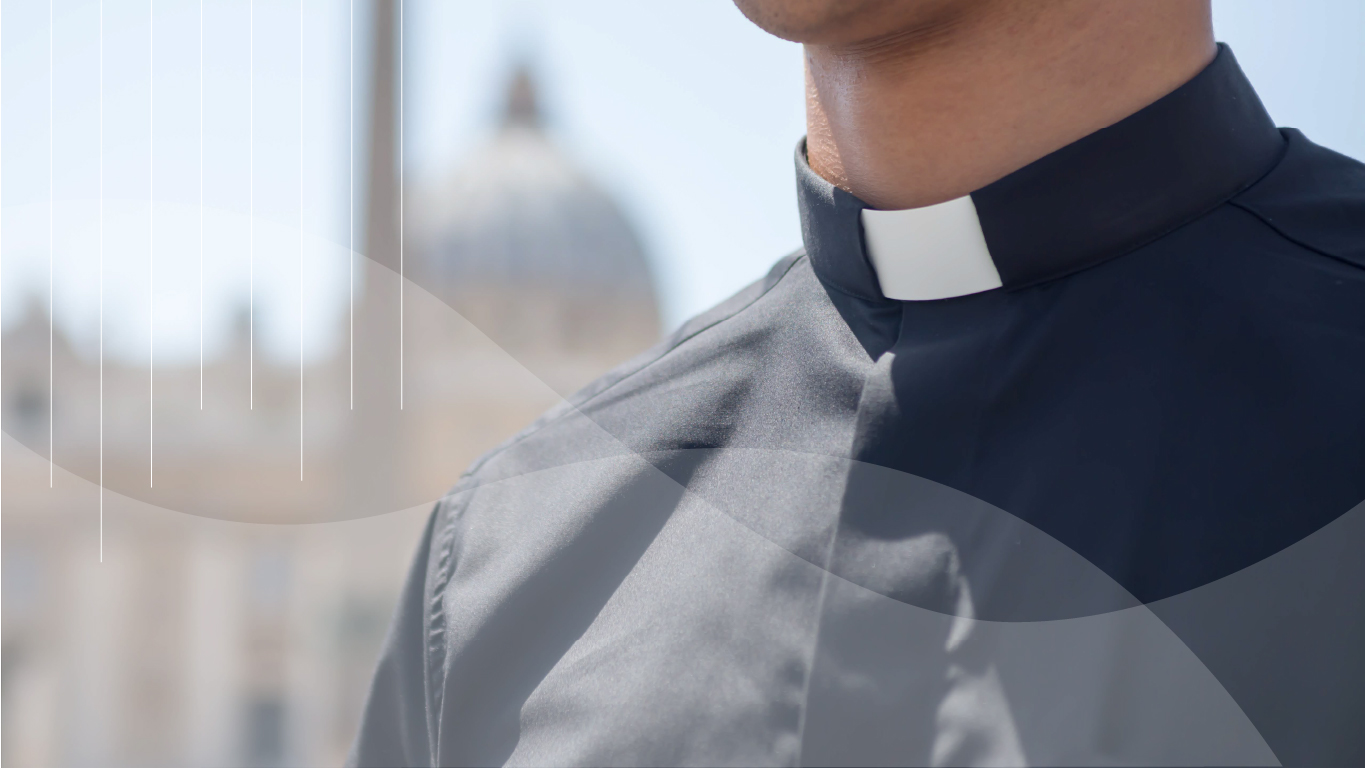 Is consecrated life worth it?
2 February, 2021
St Augustine also discerned his vocation as a "servant of God"
Words of St Augustine himself: "For many days I had been debating within myself many and diverse things, seeking constantly, and with anxiety, to find out my real self, my best good, and the evil to be avoided, when suddenly one — I know not, but eagerly strive to know, whether it were myself or another, within me or without — said to me: "to what would you entrust it, in order that you might give your attention to things following?" (Soliloquies I,1).
Many people refer that they came to discover their vocation thanks to some testimony that reached their hearts. St Augustine knows how to reach the heart because he speaks from the heart and shares with spontaneity his path. With this series of publications, an itinerary for vocational discernment will be proposed based on the same experience as Augustine.
We will begin with a brief journey through some key moments in the life of the saint, in which he himself shares with emotion what led him to the mature choice of life in Christ. And then, based on the experience of the saint, some key aspects of discernment will be suggested that will help illuminate the path in search for one's vocation.
Let St Augustine tell us in his own words his journey, until he embraces with a whole heart the call that the Lord made to him to be "servant of God" or monk. It says in the book of his Confessions: "I panted after honors, gains, marriage; and thou deride me. In these desires I underwent most bitter crosses, thou being the more gracious, the less thou sufferers ought to grow sweet to me, which was not thou." (VI,6,9).
St Augustine, after a long journey of back and forth, of falls and lifts, of fulfilled dreams and painful failures, entered his inner world, which he described as follows: "Myself when I was deliberating upon serving the Lord my God now, as I had long purposed, it was I who willed, I who nilled, I, I myself. I neither willed entirely, nor nilled entirely. Therefore, was I at strife with myself, and rent asunder by myself"(Confessions VIII,10,22).
And later, as Augustine himself shares us in the book of his Confessions, he experiences a vivid desire to decide: "For I said with myself, "Be it done now, be it done now." And as I spoke, I all but enacted it: I all but did it, and did it not" (VIII,11,25).
As if it were a duel to the death, it was debated and fought relentlessly inside. The echo of the voice of his ancient vanities seduced him: "Dost thou cast us off? and from that moment shall we no more be with thee forever? and from that moment shall not this or that be lawful for thee forever?" (ConfesionesVIII,11,26). Instead, other voices within him, coming from the tenacious testimony of many Christians, resounded loudly: "Canst not thou what these youths, what these maidens can? or can they either in themselves, or not rather in the Lord their God? The Lord their God gave me unto them. Why standest thou in thyself, and so standest not? cast thyself upon Him, fear not He will not withdraw Himself that thou shouldest fall; cast thyself fearlessly upon Him, He will receive, and will heal thee." (Confessions VIII,11,27).
Thus, St Augustine's inner struggle raged, "But when a deep consideration had from the secret bottom of my soul drawn together and heaped up all my misery in the sight of my heart; there arose a mighty storm, bringing a mighty shower of tears. Which that I might pour forth wholly, in its natural expressions, I rose from Alypius– solitude was suggested to me as fitter for the business of weeping; so I retired so far that even his presence could not be a burden to me."(ConfessionsVIII,12,28).
Until it came for Augustine the time to give way to God in his life and to release the pretense of wanting to control life: "I cast myself down I know not how, under a certain fig-tree, giving full vent to my tears; and the floods of mine eyes gushed out an acceptable sacrifice to Thee. And, not indeed in these words, yet to this purpose, spake I much unto Thee: and Thou, O Lord, how long?! How long, how long, "to-morrow, and tomorrow?" Why not now? why not is there this hour an end to my uncleanness?" (Confessions VIII,12,28).
Suddenly the glare of a great light dispels the darkness of Augustine's heart: "lo! I heard from a neighboring house a voice, as of boy or girl, I know not, chanting, and oft repeating, "Take up and read; Take up and read. " Instantly, my countenance altered, I began to think most intently whether children were wont in any kind of play to sing such words: nor could I remember ever to have heard the like. So, checking the torrent of my tears, I arose; interpreting it to be no other than a command from God to open the book, and read the first chapter I should find. Eagerly then I returned to the place where Alypius was sitting; for there had I laid the volume of the Apostle when I arose thence. I seized, opened, and in silence read that section on which my eyes first fell: Not in rioting and drunkenness, not in chambering and wantonness, not in strife and envying; but put ye on the Lord Jesus Christ, and make not provision for the flesh, in concupiscence."(Confessions VIII,12,29). And at last, St Augustine matured and opted for a life in Christ: "by a light as it were of serenity infused into my heart, all the darkness of doubt vanished away"(Confessions VIII,12,29). He concludes by saying, "For thou converted me unto Thyself, so that I sought neither wife, nor any hope of this world, standing in that rule of faith, where Thou has showed me unto her in a vision, so many years before. And Thou didst convert her mourning into joy, much more plentiful than 106 The Confessions of Saint Augustine St. Augustine, Translated by Edward B. Pusey, D. D. she had desired, and in a much more precious and purer way than she erst required, by having grandchildren of my body. "(Confessions VIII,12,30).