The life experience of Saint Augustine
"When we talk about vocation, sometimes we just consider it as the exercise of a career, and we leave aside the others' meanings. Therefore, we present the various vocations of our father Saint Augustine".
Augustine´s first vocation was the vocation to live. Augustine was born on November 13th, in the year 354 A.D in Thagaste, a city of the Roman province of Africa.
The second vocation of Augustine was the vocation to be a Christian. Several years passed before his conversion to Christianity which was a result of many difficult situations in his life and family, especially for his mother, Monica, who instructed him in the path of the Catholic religion since he was a child. During his youth – as he described in his Confessions – he was arrogant, restless, rude and stubborn, although exceptionally gifted. He had his first girlfriend at age of seventeen with he had a son, whom he named Adeodatus. Here we could talk about Augustine with a father's vocation.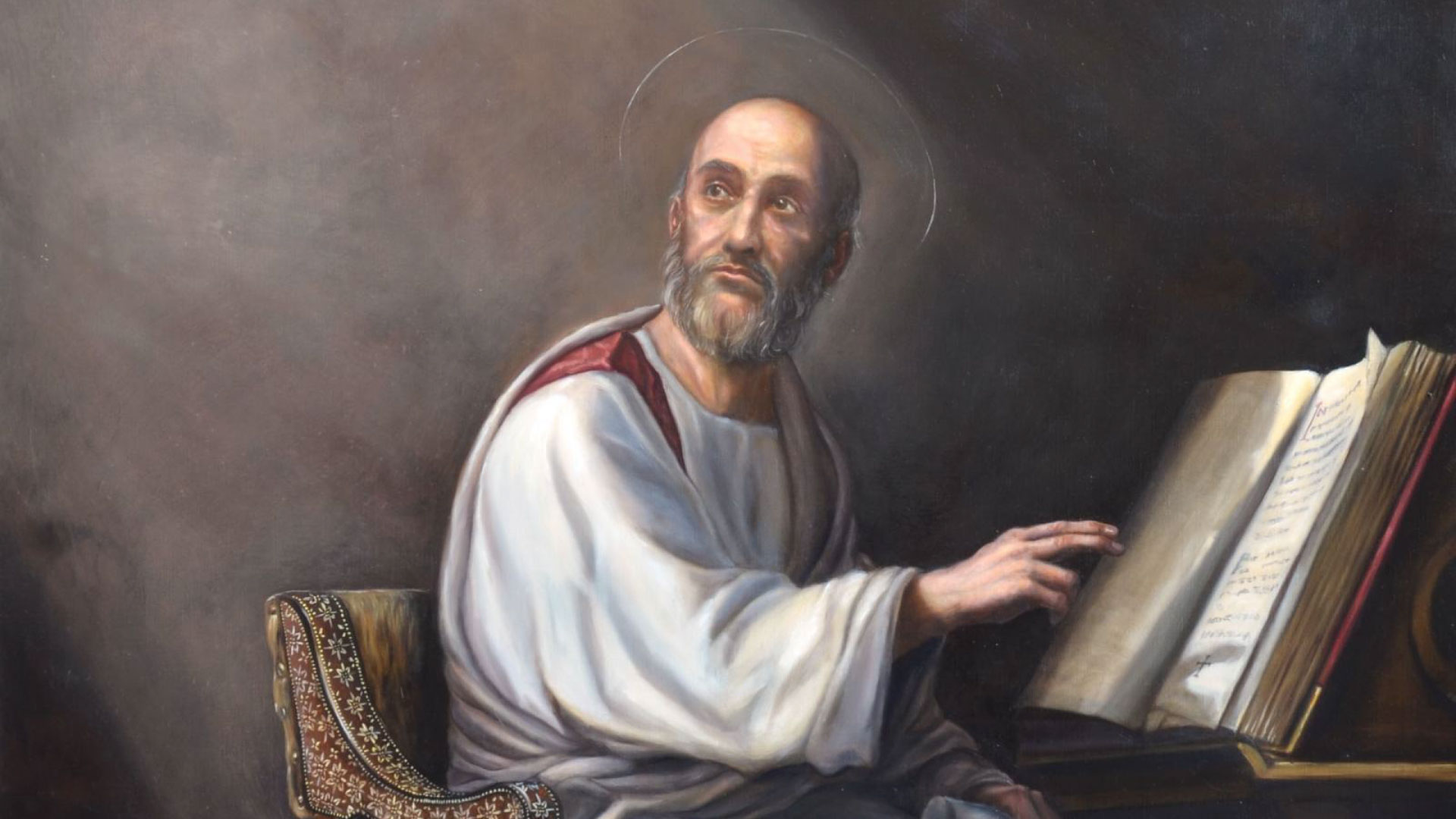 "
amazed, breathless, heart burning
"
---
Saint Augustine
Before is conversion as a Christian, Augustine walked to the path of different religious movements. Thanks to his restlessness and thirst for God's search he was able to leave these different beliefs. After listening to Bishop Ambrose, Archbishop of Milan, he was "amazed, breathless, heart burning" from the idea that "God is light, spiritual substance on which he depends and does not depend on anything", Augustine understands that things, subordinate to God, derive his whole being from Him. The final step came one day on August 386, when he received a visit from his friend, Ponticianus. They had a lively conversation. At one point, Ponticiaus told him about the life of a monk named Anthony. The interest of Augustine in such life was increasing when Ponticianus added a personal anecdote. I told him about all this with the intention of bringing him closer to God; however, he probably did not suspect the strong influence that the sermons of Bishop Ambrose produced in Augustine. The conversations with Simplicianus, the example of his companions and of his friend Ponticianus were going deep into the heart of Augustine and aroused a strong struggle within. Thanks to the Word of God, Augustine was able to take that definitive step to conversion. Convinced of having received a divine signal, he decided to retire with his mother, his son and his friends to the house of Veracundus, in Cassisiacum. We had arrived at the year 387 when he received from the hands of Bishop Saint Ambrose the baptism and consecrate himself definitively to the service of God. 
The monastic life of Saint Augustine: Before his conversion, he had thought to found a kind of community life with some of his friends and disciples eager to reflect in philosophical themes. This is how Augustine will experience a monastic lifestyle during the years 388-391.
Augustine, the priest: In 391 A.D. he was ordained priest in Hippo by the old bishop Valerius. His plan was not to become a priest, but the Lord's will for Augustine were others, and he had to assume his vocation as a priest with obedience. A vocation that he performed outstandingly. The Lord led him to paths that he did not imagine. Indeed, after the death of Valerius, the years 395 or 396, Saint Augustine was ordained Bishop of Hippo. From this maritime, commercial and second capital city of North Africa, he would influence the entire western world.